THE SICKLE & THE SHEAVES
---
Self-Released, 31 May 2003.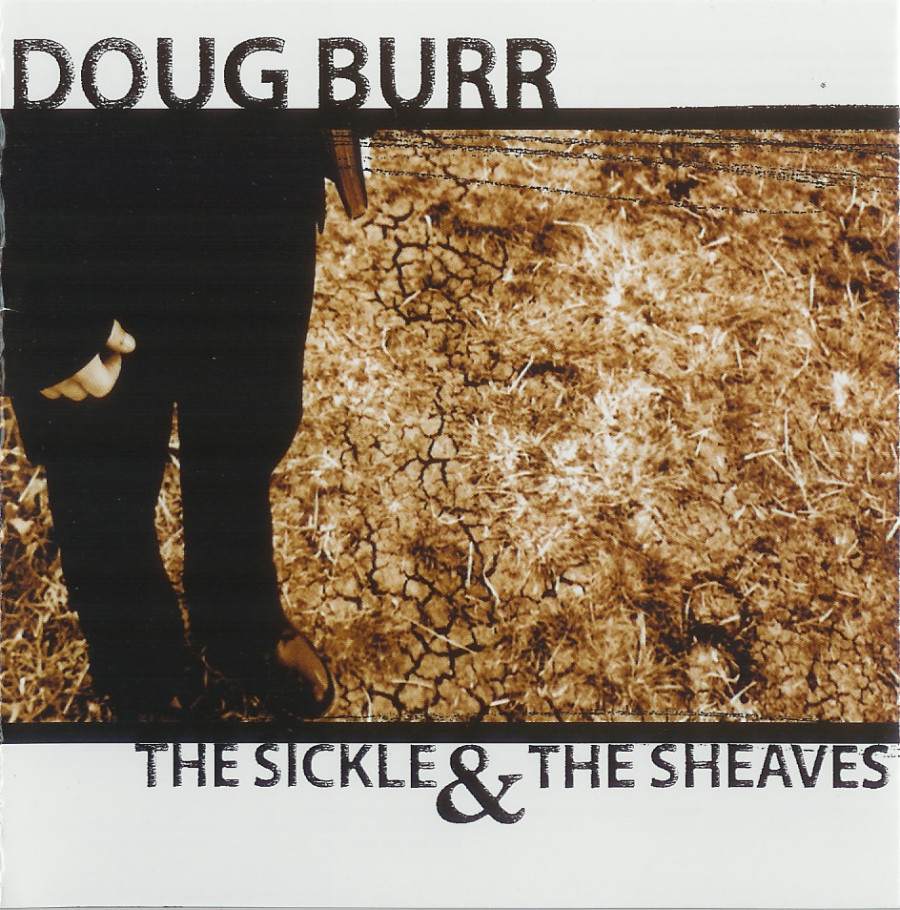 Available here:
iTunes
CDBaby
Amazon
Sample this record on >> Bandcamp
Track Listing:
1. Meet You in the Sunrise
2. Friend of Sinners
3. Dark as the Night
4. Hide Me in Your Wing
5. Ain't Got No Chains
6. Stranger in This Land
7. Lily of the Valley
8. 'Been Touched By God
9. Right Hand of the Moon
10. Jubilee
11. Get Up Out of My Grave
This record is dedicated to the memory of Pastor Darren Baucum (Aug 9, 1967 – Nov. 6,
2002), and his unwavering joy of the Lord.
Credits:
All songs words and music by Doug Burr, Woven Wings Publishing (ASCAP) 2003.
————————————————
Doug Burr: Vocal, Guitar, Harmonica
Jim Cocke: Organ
Steven Collins: Dulcimer, Keys, Omnichord, Guitars, Mando Guitar and Loops, Hand Drum, Organ, Pump Organ, Backing Vocal
Lee Milton: Bass, Mando Guitar, Slide Guitar, Keys, Backing Vocal
Jerry Mowery: Drums, Percussion
Todd Pertll: Pedal Steel
Ramsey Shick: Guitar, Duet Vocal
Dave Sims: Guitars, Dobro, Lap Steel, Slide Guitar, Mandolin, Hand Drum, Percussion
Chain-gang Choir: Steven Collins, Jerry Mowery, Dave Sims, Doug Burr, Ramsey Shick, Lee Milton
————————————————
Produced and recorded by Steven Collins at El Corazon Studio, Dallas, TX. Mastered by Erik Herbst at The Panhandle House, Denton, TX, except "Meet You in the Sunrise,""Dark as the Night," and "Jubilee," mastered by Malcolm Burn at La Mason Blu, Kingston, NY.
————————————————
Photography by Steve Collins and Sharilyn Segrest
Artwork by Roxy Wu